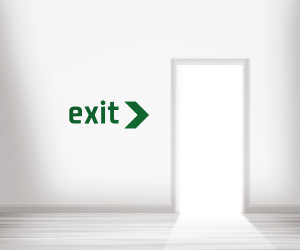 This is a question I have been asked more than a few times over the course of my HR career, and there can be many factors that contribute to this problem. If your turnover analysis is showing a trend of losing people early on in their employment, both voluntarily and involuntarily, you may need to delve deeper into why this is happening. Here are five things that you may want to consider:
Did we oversell the job?
While some statistics say that there are more people looking for work or going out on their own to start a business than ever before, even in the current labour market the most qualified candidates will always have options. With this backdrop, it may be tempting to lure a candidate in with overinflated tales of how fabulous the employment experience may be. Do so at your peril!
Imagine the scenario, you are interviewing an amazing candidate for a position you have been trying to fill for months. This is the first applicant that has the right skillset. In fact, she has more to offer, and she is hungry for success, career growth, and recognition. You can see that she would bring so much to your organization, and you want to hire her. You're worried for a moment that the job will not be enough for her, that the fast-track career path she is looking for is not going to materialize, and that the job in reality is 95% grunt work and only 5% of the sexy projects that are going to engage her. But you so want to hire her! So what do you do? The right answer here is 'be honest', tell her the reality of the position, the work, both the positives and the negatives. Explain that there will be a career path and promotions, but be honest as to how long that might take. Then, when you offer her the job she can weigh up all the facts, before making a decision based on your full disclosure.
Overselling a job role can be a costly mistake. In doing so, it will quickly become clear to the employee that what was promised is not the reality, at best resulting in a disgruntled and disengaged employee, at worst, receiving the employee's resignation and a roasting on employer feedback sites. Thereby making it even harder to attract candidates going forward.
I'm not saying don't hire her, just make sure that what you told her at interview follows through to the reality of the employment experience.
Did we set the new hire up for success?
Research demonstrates that a good onboarding program benefits both employers and new hires, and can indeed reduce new hire turnover. For employees, starting a new role in a new organization can be an anxious time and an onboarding  program that enables them to understand more about the organization and their role, and sets clear goals and expectations for the first three months, is essential.
Without a solid onboarding process, new employees may get off to a bad start and never really understand the organization itself or their role in it. As a result they may not integrate into the team, have low morale, be unproductive, and fail to work to their potential. In extreme cases, the new employee may leave, either through resignation or dismissal.
A good onboarding program needs to provide the new employee with the tools and resources they need to get up and running, fast. There are some standard things that most companies include in their onboarding program: Workplace Policies, Organizational Chart, Job Description, H&S Information, Company Values, Culture & Goals, as well as practical information, e.g. how to contact IT, where the photocopier is etc. All important in their own way, but in my experience, the more important thing is to set out clear goals & expectations for the new hire for the first three months.
In addition to providing new employees with a detailed onboarding folder setting out the information listed above, our company also has a 'New Hire Goals' meeting with the new hire on day one. At this meeting we talk through how we can best help them integrate into our organization, agree initial goals and discuss expectations – for them as a new hire, and for us as their new employer. Some of the things we cover include:
Which projects will the new hire work on? What will be their role within these projects?
What key responsibilities will the new hire have?
Which relationships will the new hire need to form during this period? (Internal/External)
What actions can the new hire take in the first month to familiarize them with the work and integrate themselves into the team?
What initial training will the new hire need and how will it be provided?
Which team / other meetings will they need to attend and when do these take place?
What tools, software, resources, etc. will they need to familiarize themselves with?
What else do they need from us to help them succeed?
These recorded discussions provide a clear pathway for the new hires first days, weeks and months, and establish a relationship based on sound communication, regular two-way feedback, and a shared desire for the new employee's success.
Did we deal with their poor line manager?
We have all heard the old adage 'People don't leave Organizations, they leave Managers', and this no doubt still holds true. You can have the best recruitment and onboarding process in place, but if the reality is that if you still haven't dealt with that one maverick tyrannical bully that was promoted to a Manager five years' ago, you will continue to lose new employees in their team.
You may find that in the past your organization has typically promoted employees to managerial positions, based only on previous technical proficiency. A good manager needs to develop their team and achieve sustainable results by engaging, developing and leveraging the talents of each individual. If you are losing new employees and feel that the manager may be the reason, it may be time to equip that manager with the ability to understand how to take the right action, at the right time, to increase performance and create a motivational work environment…..or remove them from the organization.
Do we need a more robust and strategic workforce planning process?
How does your organization identify a hiring need? If it is a knee jerk response to someone leaving, or a last minute response of, 'we have more work, let's hire more people' it might be time to step back and review your workforce planning process. If you have ever been in the situation where you have made hires, only to find that as a company that priorities have changed and you now either need a different skillset or need to reduce numbers…then maybe your workforce planning process wasn't as good as it could have been. Laying off new employees due to what could have been, with more strategic planning, an anticipated reason, is a thankless, costly and troubling experience for all involved.
Workforce planning is about making sure that you have the right people with the right skills, at the right time and cost, in support of your business strategy.
A robust workforce planning process conducted on an annual basis with regular quarterly reviews will enable you to identify current, mid and long term recruitment needs and current and future skills gaps. Done right, it will also identify your business critical positions, high potential employees, retention risks and support your succession planning process. Once you have a workforce plan in place, you can be confident that you are recruiting the right people at the right time, maximizing your recruitment dollars, building targeted recruitment strategies and a pipeline of talent for the future.
Does our value proposition stand up against our competitors?
Last month saw the release of Mercer's powerful 'Inside Employees Minds 2015'survey, in which, amongst other excellent data, they rank the 15 most important elements of the employment 'deal', as voted on by Canadian employees. Their analysis shows that across all age groups, base pay is ranked as most important. After that, the next important elements vary widely, dependent on the age of employee. What the survey also found was that 35% of employees in Canadian organizations are seriously considering leaving – even those that were happy overall with their organization and their career opportunities. http://www.mercer.ca/en/insights/focus/inside-employees-minds-the-transforming-employment-experience/reports/thank-you.html
If you are finding that some candidates are declining opportunities with your organization, and citing the salary as the reason, or if your new employees are jumping ship for what they see as a better offer, you may want to undertake a detailed review of your reward elements and benefits programs. This will give you a benchmark of where you sit against your competitors, and determine if investment needs to be made in your overall value proposition.
Whatever the reason you are losing new employees, there are actionable insights to be gained from well timed, well delivered HR Analytics that can highlight the issues as they pertain to your unique organization. Only once you are clear on the reason, can you truly begin to address the issues.
Kathryn Cubbin, Vice President, Tipping Point HR Services Inc.