Tipping Point is a stand out HR Consulting and Executive Search practice located in Ontario, Canada. Launched in 2008, Tipping Point began providing Executive Search solutions to businesses that employed 'green collar' workers. This still continues today, but our focus has expanded through word of mouth and client referrals into many other sectors, locations and services.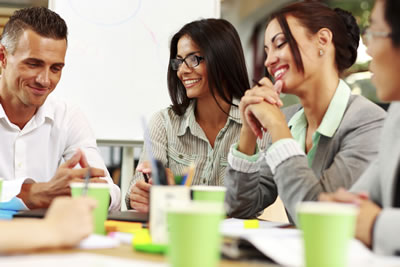 Our growth has been organic and, as a result of client demand, in 2014 we became a full service HR Consulting and Executive Search firm. We are a recognized leader in providing on-going solutions to our clients' human resource challenges, that provide our clients with a competitive advantage in the recruitment, engagement and retention of their business enablers – their people.
Values & Beliefs
As the cornerstone of our business, certain values and beliefs guide our focus and our business practices.
We build sustainable long term relationships: We strive for high quality relationships, with high quality clients
We offer exceptional service and value: We provide timely, innovative, professional and cost-effective HR services that create value for our clients and maintain our reputation for reliability and excellence
We are flexible and nimble: We respond quickly and proactively to the changing needs and demands of our clients
We employ exceptional people, and offer them challenging and rewarding careers: We recruit the best people, and develop, engage and retain them through opportunities for progression, recognition and a positive workplace culture
We provide inspirational leadership: Our leadership is cohesive, influential and accountable and inspires trust, energy, high performance and loyalty
We give back: We support and share our success with the communities in which we serve. We align ourselves with companies that care about the triple bottom line of people, planet and profit.
Leadership
Sheldon Cutler, President (Partner)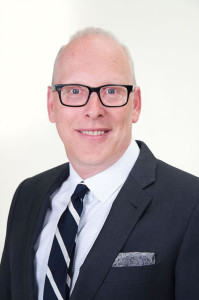 Sheldon Cutler is an Executive who brings over 25 years of business experience in the Executive Search and Environmental sectors across North America. He's held senior roles within these organizations from start up through growth right to sale of business. This first hand leadership experience helps him provide strategic recruitment advice to the clients he serves. Sheldon brings a passion and understanding to the challenges that are faced by companies today as they reach a Tipping Point in their evolution of business.
In the Executive Search industry Sheldon has worked on engagements in various sectors such as Renewable Energy, Clean Tech, Engineering, Environmental, Construction, Health Care, Power and Energy, Water and Transportation. His deep networks of talent in these industries enable him to find key senior people across North America.
Sheldon is a native Montrealer who studied Economics and Political Science at the University of Western Ontario. He now lives in Hamilton Ontario with his wife Andrea and two children Jamie and Jillian. When he's not at work or with his family you can find him pursuing his other passion road cycling.
Kathryn Cubbin, Vice President (Partner)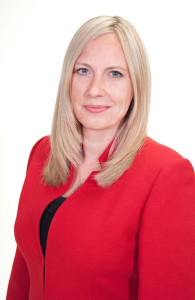 Kathryn is a proven senior HR Leader with a passion for people strategy. Throughout her 20 year HR career she has been highly successful in creating and implementing innovative recruitment, engagement and retention strategies and programs that align to corporate goals, increase employee engagement and contribute to the development of a high performance culture. Kathryn works from a deep business, contextual and organizational understanding to develop actionable insight, enabling her to recommend and execute on the most effective HR strategies at any given time.
Kathryn is a seasoned independent HR consultant. Her 20 years of HR experience has been gained across a number of HR Leadership roles, sectors, company sizes, and varying cultures, in both Canada and Europe. Kathryn is CIPD qualified since 1995 (Chartered Institute of Personnel and Development). This qualification is level 'M' (Masters) on the UK framework for Higher Education.
Larry Goldberg, Vice President,  Interim Consulting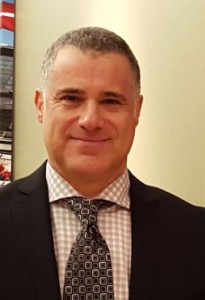 Larry Goldberg is a recruitment management professional with 20 years of experience managing sales, recruitment and operations teams. He collaborates with his clients to help them achieve their business goals by understanding their projects, their services and solution offerings, permanent hiring and staff augmentation hiring objectives, budget and timelines.
He supports his clients by building great delivery teams to support his clients projects and hiring needs. This is achieved by building clearly defined strategies and processes, creating a corporate culture around winning and over achievement, open communication and having fun.
Larry lives in Toronto with his wife and two sons. When Larry is not working he is mountain biking, working out, or collecting sports memorabilia.
Gary Greenberg, Senior Associate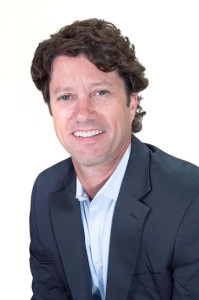 Gary is a seasoned business executive with over 25 years senior management experience in the manufacturing and importing sectors. Born and raised Ottawa with a strong work ethic Gary started his career at the early age of 13 working part time in the family business. After obtaining his Business Degree from George Brown College, Gary opened up Greenberg Agencies in Toronto which became a strong brand across Canada in the manufacturing and importing industries.
Looking for a new challenge, in 2011 Gary decided to join Tipping Point bringing his leadership and people skills to help companies find key people as they grow. Combined with immersing himself in every mandate he undertakes, he has an extremely high success rate in filling roles. Gary is the ultimate networker having deep networks in many sectors. He has placed mid, upper and executive roles in the Environmental, Construction, Engineering, Water Technology, IT, Waste and Retail sectors.
Gary deeply cares about the clients and candidates he deals with that combined with due diligence, he does not pause until both are completely satisfied. When Gary's not working, you can find him at his cottage fishing, cycling, wake boarding, skiing or just hanging out with family and friends.
James Frolich, Project Development Consultant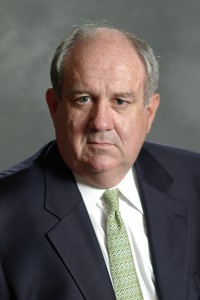 James has over 25 years in the consulting engineering, construction management and environmental professions where he has served in project management and leadership positions. He has worked in many sectors including oil and gas, mining, transportation, manufacturing, power and renewable energy. His focus has been on obtaining the right to build and supporting execution of large capital investment projects. He has lived and worked around the world, often identifying and implementing solutions in remote locations and under challenging environmental, regulatory and cultural conditions.
Located in Vancouver, Canada, James is supporting Tipping Point clients in the large project development sector such as energy companies, EPCs and specialty contractors to put in place HR systems, management and staffing resources for project execution. He is backed by the Tipping Point HR and recruitment team in providing local solutions to global clients.
James has an MBA from the University of California, Haas School of Business, is a member of the German Project Managers Society, and speaks several languages.